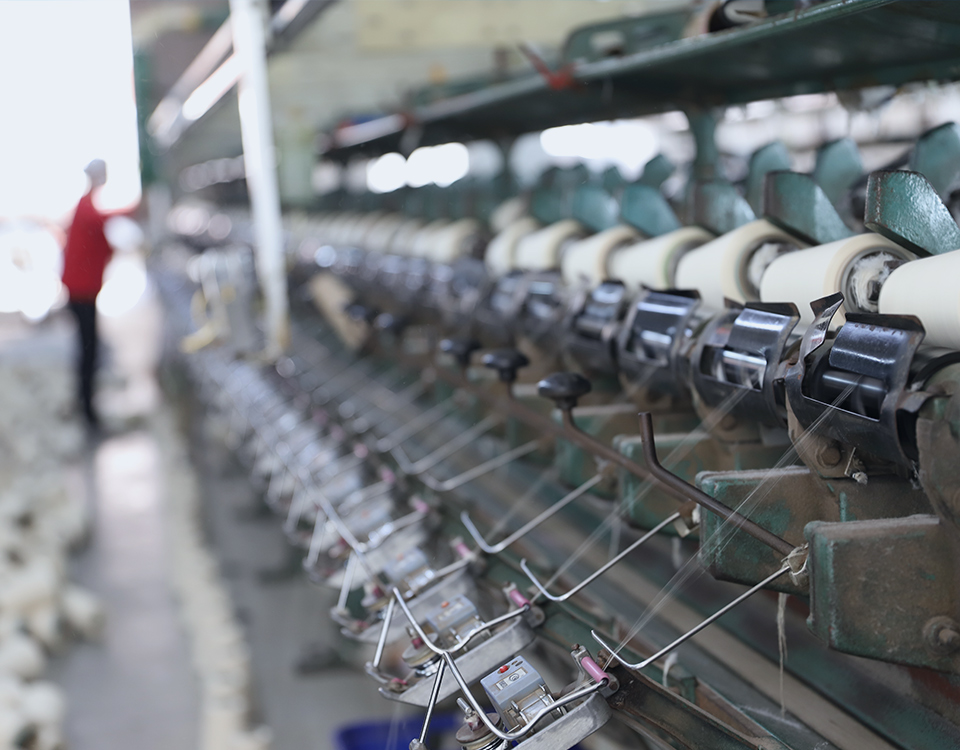 Fuya adopts the most eco dyestuff to dye every original cotton yarn for the sake of protecting our planet.
Our passion of indigo drives us to display the real elegant color of every inch fabric.we reject any imperfect blue,which just same as we don't allow any chance of appear inferior quality denim fabric in our production line.
Its task is to process the bobbins or skeins from the spinning department on the winding machine into a package that meets certain requirements.
Spooling (also known as winding) is the first process of preparation before weaving.
by this process,several raw yarns are connected,finally be a fixed long yarn.in order to meet the need of dyeing process,we use high strength to straighten every yarn then spool it in a standard size reel carefully.
Warping is a process in which a certain number of warp yarns are wound on the warp beam or weaving beam in parallel according to the specified length and width.
Super high strength is adopted to pull every yarn, it's the second true test for the materials. strong and straight yarn is retained. after this preniminary procee, all yarn will be dyed step by step.